So you love vintage. It doesn't mean your wedding has to be a total step back in time however. A few vintage treats here or there can be enough to give it a vintage flavor. Here are few ideas to mix and match:Vintage Car Display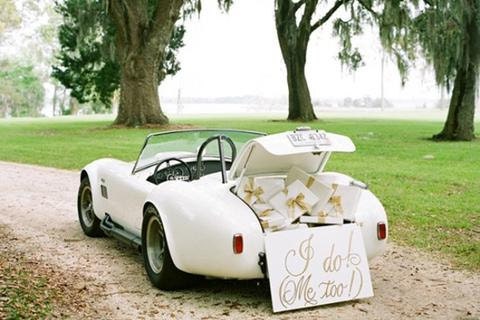 There is nothing that states the era like the car that gets you to the church on time. Ride in a style in a stately Bentley, classic Royals Royce or an adorable open topped beetle that once upon a time gone by, stole everybody's hearts. If that doesn't grab, maybe being whisked away to the wedding reception on the back of a vesper does.
Afternoon Tea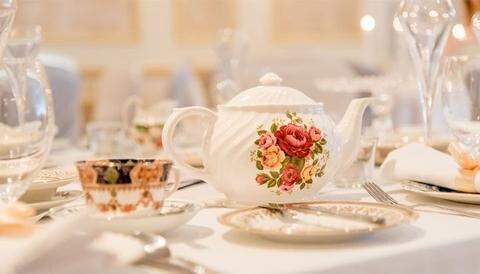 Proper English tea complete with china tea sets and crockery makes for a truly colorful affair. Welcome your guests with a glass of bubbly but instead of a formal sit down dinner, invite them to join you for a lighter snack of old styled sandwiches, English scones with jam and clotted cream and a range of other tantalising goodies.Candy Stand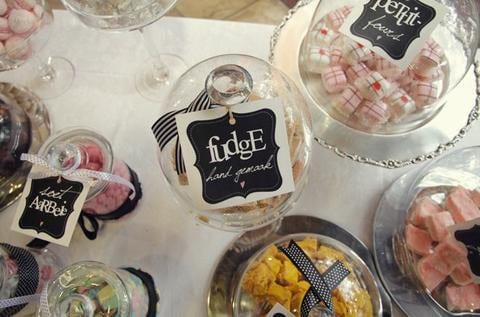 If you don't think desert on its own will be enough or you feel you want to a little something extra t your wedding celebrations – keep your guests entertained with a old fashioned candy stand. Bring back the sherbet dips, rock candy, chocolate mice, jellybeans and a various array of colored bon bons. Take it one step further with Olde English candy for a real treat. After all, there is nothing like a trip down memory lane.Old photos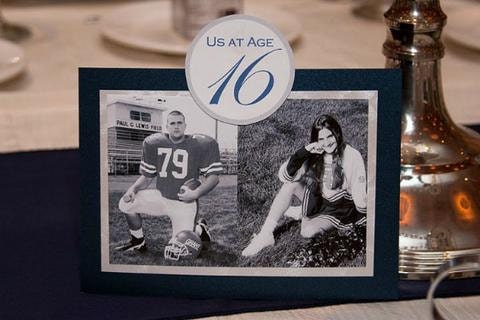 Use old photos of you and your groom when you were younger as your table number stands. The number of the table can represent your age in the photo – now that's some photo fun for you. Sepia and black and whites work best for a vintage theme.Camper Van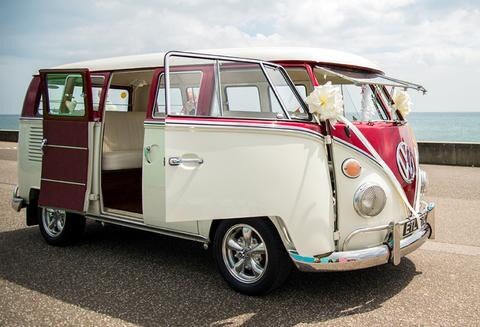 Either turn up to your reception in one or have a revamped retro van for your vintage photo booth – trust us, your guests will have a blast. Fill with a selection of vintage styled photo props for a real laugh.Food Trucks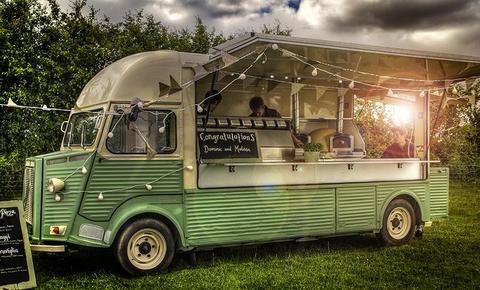 Its probably one for outdoor spring/summer weddings but there is nothing wrong with planning ahead and here is plenty of fun to be had with an old styled ice cream van, hot dog truck or bagel stand. Why not even put a rustic twist on a modern day satellite bar. Whatever you choose, rest assured that a food truck to wonderful way with which to quash those late evening snack attacks and never fails to go down a treat. Funny how vintage is suddenly the novelty factor – what a contradiction in terms!Hessian and lace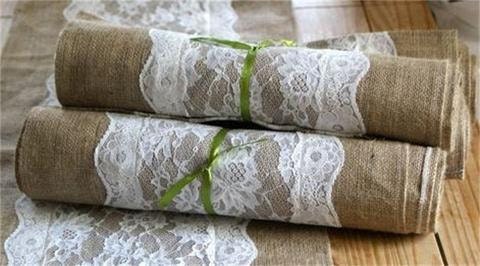 As much as it is a current trend, anything hessian and white lace harks back to a bygone era of rustic simplicity. Elegant and pretty without being too overstated or expensive for that matter, hessian table runners, chair bows or hessian bunting with white lace trim all succeeds in adding a rustic vintage chic edge to your wedding. Finish off the décor with lacy mason jars and plenty of gypsophila or baby's breath, as it is more commonly known.Vintage cut glasses and cutlery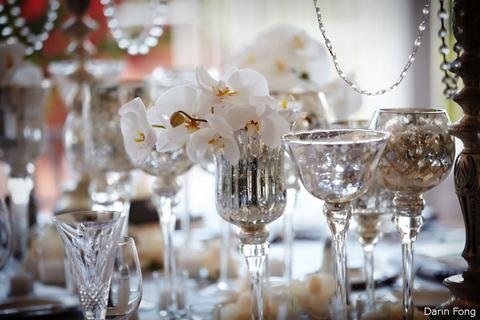 It's all about first impressions and your tablescape will say a lot about the theme at hand. Pick out crockery, cutlery and glassware that speaks vintage and start to the set the scene. For a color pop, choose pastels and for a strictly classy Great Gatsby edge to the theme, go for gold.Chalkboards/reception sign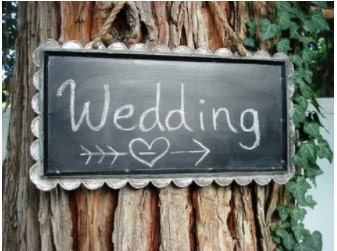 Guests love to be entertained and what better then a chalkboard. Invite them to write down some words of wisdom, one word about how they met you or leave them to let their imagination run wild. Just insist to capture it on camera.Retro Furniture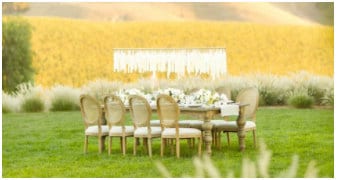 vintage wedding furniture Chabby chic is the name of the game. A chest of drawers, dressing table or old styled writing desk can easily become your guest book table, favor table, rustic bar, or wedding cake display. We have even seen a shabby chic desk turned altar table. Choose a piece that you love or perhaps has been handed down and show it some love by giving it a new lease of life.