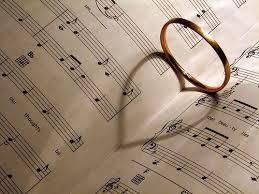 Music to MatchYou have a vintage wedding dress, 
vintage inspired decorations, vintage photo booth and a candy bar. What about that all-time classic song with which to sway away for the first time as Mr & Mrs?. We have done the hard work for you and chosen a handful of popular, romantic, heart-warming all time favourites that will be sure to inspire those dancing feet.  
In no particular order:  
Have I Told You Lately – Van Morrison Speaking of morning sun, a life filled with laughter and divine love, this is top choice for a first dance – it truly says it all. Written in 1989 it is not exactly strictly 'vintage' we know, but topping the 80's charts we can count it in as retro and it has already become a timeless classic.  
At Last – Etta James Released in 1960, At Last is both a song and the title of the Etta James' début album. The smooth jazz come early style R&B melody and deep, powerful vocals are nothing but heart melting, the lyrics a wonderful choice particularly for older couples getting married or even a 2nd marriage. The beat magically lends itself for a slow sway without any need for a fancy choreography or dance lessons. No need to worry about those two left feet, just let the music carry you across the dance floor. Definitely a song in which to 'get lost in the moment', it is all about what was worth waiting for.  
Songbird – Fleetwood Mac All about commitment, promises and undying love, it is understandable why this song is a firm favourite at weddings. Written in 1977, it first appeared on the album Rumors and released on the B-side on the single "Dream"s for those of us who remember what an LP is of course! It is one of four songs written and preformed solely by Christine McVie on the album – a true winner!  
Do You Want To Dance - Bette Midler-1972 A 1972 special, it is 100% romantic and ideal for those couples that just can't keep off the dance floor. It's lyrics are….well…perfectly in keeping with first dance occasions so get out there and have a little bit of fun. It's soft start and upbeat middle, mixes in a slow two-step but allows couples to step it up a notch in the middle. Go on…it deserves a classic "dip kiss" finale doesn't it!  
Do You Believe in Magic?" – The Lovin' Spoonful Want something upbeat, fun, light hearted that still carries a message of romance? In this case…this should be right up your street. This is not the "awwwww" type of tune but it will definitely bring a smile to your guests. It's fun, it's frivolous and isn't love just "magical" anyway!. Couples who want to jazz it up on the dance floor, this song is certainly the one to get your toes tapping. The most popular version might be David Cassidy's but why not go for the original 1965 version by The Lovin' Spoonful.  
You're the One That I Want" – John Travolta and Olivia Newton-John A true movie classic, we haven't met anyone yet who doesn't like this. The movie was a hot hit, the song an even hotter one. We love it and if you are having a rock 'n' roll style theme, then this is the perfect fit. You'll have your guests joining you on the dance floor before the song is over.  
I've had the time of my life – Frankie and the Knockouts Released in 1981 but made famous courtesy of Patrick Swayze and Jennifer Grey in the 1987 chick flick favourite Dirty Dancing, "I've Had the Time of my Life" is the ultimate wedding first dance choreography challenge (lift included). Just remember that practice makes perfect, this is not the time for spontaneity with this song but dance lifts apart, it's still a beautiful song with meaningful lyrics.  
‪"A" You're Adorable - Perry Como. You can't but help but swoon at the soft, silky tones of Perry Como's 1949 hit. Whimsical, romantic and just "adorable" – the song is a gentle nod to the times of letterman jackets, bobbysoxers, sock hops, high waist lines, A-line skirts, cheesy pick up lines and the unwritten courtship rituals of the 1950s.  
Frank Sinatra – You, My Love Well who doesn't love a little Frank Sinatra, it's uncapped romance in a song and now it is time to slow waltz your first dance away. A true classic, 'You, My Love' is a delightful complement to a "vintage" inspired wedding theme.  
‪Can't Take My Eyes Off of You -Frankie Valli Valli certainly hit the big time with this one. Not only has it has already spanned decade after decade, it will surely continue on its path of timeless musical greatness for many moons to come. Another top choice for wedding songs, the famous 1967 single doesn't really need much more than this introduction at all; the words pretty much sum up everything you would want to say on your wedding day and the tempo will have your guests itching to get the party started.  
I Can't Believe That You're In Love With Me - Jimmy McHugh This song was written in the 1920s by Jimmy McHugh but really made its claim to fame in the movie, 'The Caine Mutiny'. There are lots of recordings to choose from – Billie Holiday, Louis Armstrong and Ella Fitzgerald to name but just a few artists who were eager to add this to their repertoire. "I can't believe that you're in love me" – we couldn't have said it any better ourselves.  
It's Magic - Doris Day Made famous by Doris Day's 1947 film début in 'Romance on the High Seas' – how more romantic could you ask for. It will be a slow first dance but the words are so meaningful and the song is such a beautiful one, there will be tears all around. I mean, what could be more magical than your wedding day!.  
How Deep Is the Ocean - Dick Haymes You said it with your vows but if you really want to go the extra mile to show just how unquantifiable your love - this 1955 knockout is yours for the taking. We must admit we like the Barry Manilow version too though!  
Can't Help Falling In Love - Elvis Presley What would be the ultimate vintage first dance song list if it didn't have some Elvis in it; the king of rock and sex icon of the 50, 60s and 70s. A song that talks of being so helplessly in love, it make us believe all over again in love at first sight…sigh….we say no more!  
Come Rain or Come Shine - Ray Charles If doesn't Ray's soulful voice alone doesn't do it for you, the 1964 down-to-earth lyrics are quite simply another way to devote yourself to your other half 'in sickness and health, for richer for poorer' kind of style. Dance as if no-one is watching….  
As - Stevie Wonder Really want a song that speaks of 'always and forever'; then Stevie Wonder is your man. It's not your typical smoochy song but still a promise of undying romance and a lifetime of love the upbeat tempo is perfect for couples who don't really want to do the serious slow dance thing.  
Fly Me to the Moon - Frank Sinatra Now who doesn't love some classic Frank Sinatra circa 1954? Upbeat, happy, romantic; what a beautiful jazz ballad to waltz away to. We declare the dance floor officially your oyster – off you go my friend. Might be a good idea to spruce a bit on your three-step though.  
How Sweet It Is (to Be Loved by You) - Marvin Gaye There is nothing like the sweet innocent love of Motown to get a party started. Written in 1964 we suggest the original version but James Taylor's cover is also a great choice.  
The Temptations – My Girl This is definitely one 'for her'. Heart wrenchingly sweet, the lyrics allow you say it as you really mean it. Seriously…."I've got so much honey the bees envy me", "I've got a sweeter song than the birds in the trees", "I don't need no money, fortune or fame", "I've got all the riches, baby, one man can claim" and "I've got sunshine on a cloudy day"…..it's poetry!  
It Had to Be You (any version) A 1936 fairytale-come-true song, it was originally performed by Ruth Etting but there are plenty of other versions and we like them all. Ella Fitgerald, Frank Sinatra, Dooley Wilson, Billie Holiday and even ‪Michael Buble & Barbra Streisand. It's a classic – it's up to you to find the version you enjoy the most.  
'L-O-V-E' - Nat King Cole And last but not least, we close our list in 1965 with swinging Nat King Cole, one of the true 'golden oldies' and a definite favourite of ours. If you really want to spell it out to your new partner in life and the friends and family around you – then no need to look any further. If you both know how to foxtrot – now is the time to showcase that talent!