Styling your wedding 'vintage' is not just about black and pink polka dots. Vintage is elegant, classy, sophisticated and ultra feminine. Whether you want to go full-on vintage or simply add a few vintage touches here or there, the old meets modern fusion style is a hot topic. Who says you can't have a modern styled venue with vintage accents? Go a much or as little vintage as you see fit. If you like it, this is what counts. Be quirky and be individual. It's all about making your #wedding about you!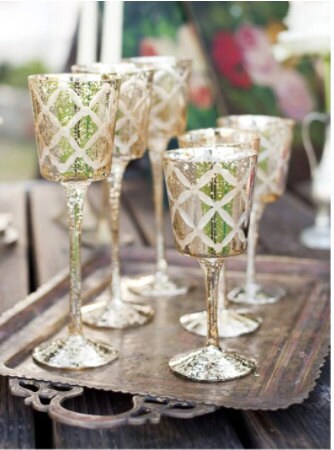 Accessories If you have a particular period of time in mind i.e. the rock and roll style of the 1950s or the ritzy glitzy pizzazz of the1920s Great Gatsby, you might have to do a bit of online homework if you want to mimic particular style elements. Do you have to be exact? No you don't. If you just simply love everything vintage and want to represent this fact at your wedding, then allow me to wonderfully get you acquainted with birdcage hairpieces, lace gloves, oodles of pearls and delicate silver floral-inspired hair combs. Add in a bit of damask here or there for the finishing touch. Combine with tall martini glass flower arrangements, candles and hanging crystals and make your wedding day just as timeless as the style items that you have used to create it.Wedding Dresses The 1930s to the 1980's, like everything in society, are determined in particular by style and design. Take a look at different periods to find out what you like and what you don't. 'Dress the dress' is what we say. The most important element at most weddings (not all but most) is a Bride's wedding dress. She has to feel like a million dollars. Find the dress and then adorn it, embellish it, use it as the basis with which to also style your venue. Suddenly everything will start to fall into place.  
Materials Think lace, crocheted lace, damask, organza, silk, satin, ruffles, pique and floral appliqués along with sequins, feathers,bugle beads and pearls. There are plenty of vintage inspired décor photos on the internet to use as a great starting point.Style and decor While you can categorize periods of time into decades e.g. 1920's, 1930's, emerging styles within these periods do also overlap slightly. It might therefore be easier to determine a particular fashion that you enjoy, determine what it is that you like about it and what has made it stand out from the crowd. Many people will tend to gravitate to trends stemming from the frivolous Great Gatsby years circa 1920, the tea length wedding dress and bateaux necklines of the 1950's but there is much more to explore. Check out the nuances of Edwardian, Victorian, Art Deco and Art Noveau before you finalize your decision. While some eras focus on defined lines, others were busy and full of rich colors.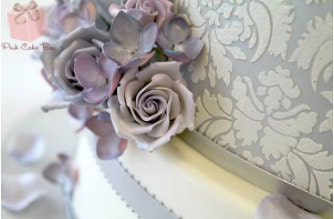 Color Schemes Your vintage inspired color scheme could depend on the era you choose if you really want to go full out and get into character. The Victorian years are particularly characterized by rich colors such as purple, red and gold with a focus on textured materials such as tapestry, embroidery, velvet and fringe. The 1920's are generally associated with gold, black, silk, satin and tasseled edges while the 1930s Hollywood inspired decade witnessed more hats than veils, flowy lace, beaded bodices and decoration that involved crystal chandeliers and faceted mirror glass. Alternatively, if a theme 'in-the-style-of' is just a little too much retro for your liking, soft pastel color combos alongside neutrals such as cream and ivory will add the delicate touch of vintage chic you are looking for. Stay clear of bold tones and may we remind you of the lace, damask, organza, silk, satin, ruffles, pique, floral patterns, sequins, feathers, bugle beads and pearls we mentioned earlier!