There's nothing like the golden era of Classic Hollywood to evoke romance and timeless style, making it a perfect choice for your wedding day. The 1930s and 40s were a time where each actresses' image was tightly controlled by their studio, and because of this they were famed for having the most glamorous on-screen style. There are 2 main styles from this era: the sleek satin dresses of the 1930s or the full glamorous gowns of the 1940s. Here's a quick guide to creating both styles.
The 1930s: Sleek Satin
Movies were getting more and more scandalous during the 1920s and as a result the Hays Code was introduced in the 1930s to crack down on risque outfits (amongst many other things). Silver screen stars were now told to cover-up their legs and heaving bosoms, heralding a decade of long elegant gowns which were fitted beautifully to the female form. Bias-cut satin was the material of choice, clinging to every curve on stars like Jean Harlow, Mae West, and Garbo. Complete the look with some matching satin heels and pin-curled hair (in platinum blonde if you're feeling brave!). If you want to add a veil, then make it a long one if you're looking for authenticity. Below: Vintage 1930s silk satin cascade gown in champagne, Salmon slipper satin vintage 30s wedding gown, Rust toned liquid satin vintage wedding dress.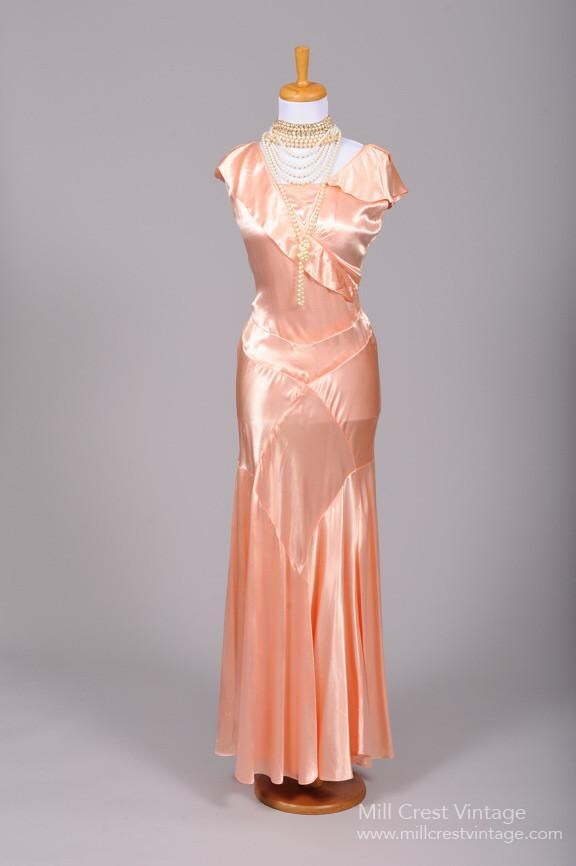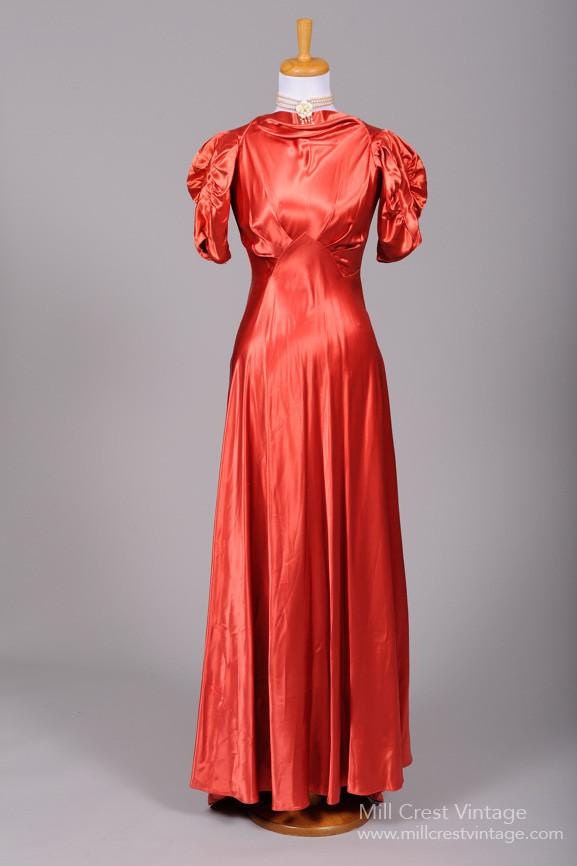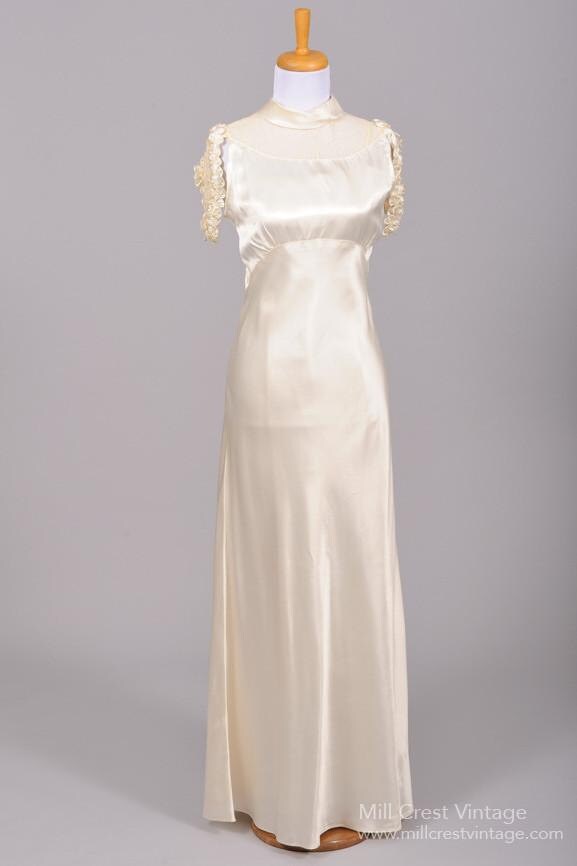 1940s: Full and Fabulous
By the 1940s Hollywood glamor was in full swing. Skirts and shoulders were getting wider and gowns were becoming more embellished adding sequins, embroidery, and ruching. Style icons of this decade range from Ginger Rogers, to Rita Hayworth and Joan Crawford. Pair your vintage 40s dress with diamonds and glamorous set hair and top with a small veiled hat. Don't forget to add some red lipstick and even some gloves to complete the look! Below: Vintage 1940s sequin wedding gown, 40s liquid silk leaf wedding gown, embroidered tea length vintage wedding dress.