Wedding dresses can vary as much as the different brides wearing them: from short shifts to frilly crinolines to the full princess! Here's our guide to different lengths of wedding dress, and how, when, and where to wear them:
The Mini Wedding Dress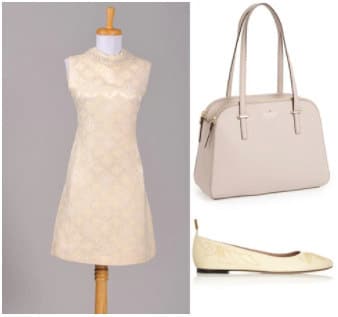 Ever since the Sixties, confident brides have chosen to wear the minidress for their big day. From Mia Farrow to Audrey Hepburn some of the most stylish brides have worn this type of dress. This original vintage 1960s damask dress with it's pretty beaded collar is just the ticket! Best suited to a civil ceremony or beach wedding, the mini looks great teamed with some ivory flats and a cute bag.
The Knee Length Wedding Dress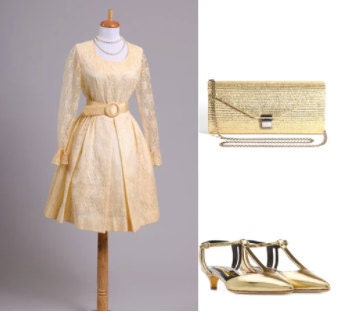 This is a very versatile dress length. It will look great whether you're having a big church wedding, or something more informal. This is a popular length for vintage 1950s wedding dresses, so I've chosen this vintage 1950s buttery lace wedding dress and paired it with some gold accessories. After all, if you can't shine on your wedding day, when can you?
3/4 Length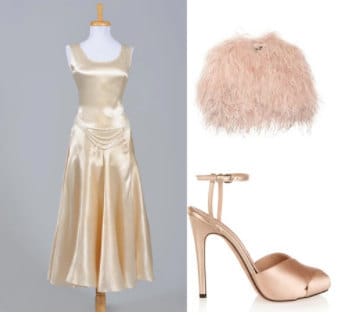 A below-the-knee length wedding dress looks great paired with a pair of sky-high heels. It's a good length for brides who don't want to go as formal as wearing a full-length gown but still want to have something which looks and feels really special. I've teamed this 1930s champagne satin wedding dress with some blush pink accessories - not everything has to be white or ivory on your wedding day after all!
Floor Length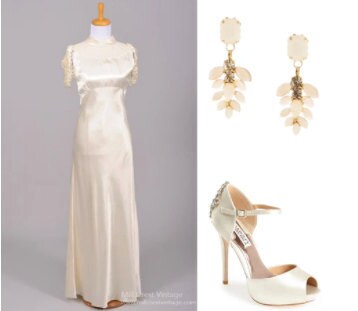 This is a super-glamorous style. Sophisticated and special, without being too over the top. I've teamed this 1930s satin gown with some matching satin heels and a pair of cascading earrings to match the unique design on the shoulders of the dress.
The Full Princess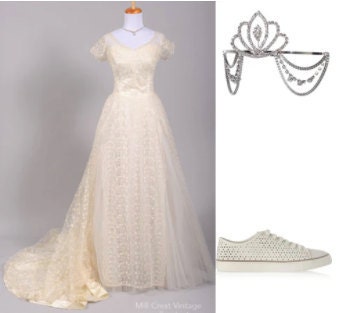 Always dreamed of looking like a princess on your wedding day? Then you need to go for a full length, full-skirted gown with a train. After all, when else are you going to get the opportunity of wearing a dress with a train?! The great thing about this style is that you can wear whatever footwear you like underneath because nobody will see your feet! I've known a number of brides who have opted for sneakers under their dresses so that they can be comfortable all day! 
Feeling inspired? Take a look at our full range of vintage wedding dresses!